How to Deal with Eyebrow Problems (Q1~Q10)
投稿者 :GabbyLee on
Q1: Inflammation after the operation of the eyebrows?
A1: After 24 hours, redness, swelling, tingling, watery etc. appear within a week.
Q2: How to deal with the inflammation of the eyebrows treatment?
A2: Take anti-inflammatory drugs, keep it dry after cleaning. Suggestion: Apply less repairing gel during post-repair, so that the eyebrow skin can breathe freely.
Q3: How to deal with purulent eyebrows?
A3: The wound is inflamed and infected. After cleaning, remove the dead skin from the purulent area, apply anti-inflammatory powder externally, and the purulent area stays dry, and no longer apply repair products. Take anti-inflammatory drugs. If severe,go to the hospital.
Q4: What is the cause of edema around the eyebrows?
A4: After finishing the eyebrows, within a week or even a month, there is edema around the eyebrows, especially the eye skin. There are two reasons for this situation: 1) During the operation, the soothing agent was applied many times, which caused too much enters the inner layer of the skin, and the residual soothing cream is not quickly metabolized. Later, the skin will have small red rashes and skin redness. 2) Individuals have rich blood circulation in the eye skin, which can also cause edema around the eyes, which is a normal phenomenon for this type of skin.
Q5: How to deal with edema around the eyebrows?
A5: Applying anti-inflammatory water, taking amoxicillin anti-inflammatory drugs, and ice compress can alleviate this situation. (The artist must do a good job of isolation during the operation. The plastic wrap should not cover too much skin, just cover the eyebrows.)
Q6: What is eyebrow pigment rejection?
A6: After normal 15 days, there will be redness, peeling, dryness, itching and slight bumps.
Q7: What should I do if the eyebrow pigments are rejected?
A7: Take astemizole, or apply allergy ointment. Observe after three to five days, the skin improve slightly with the metabolism gradually. If it needs to be treated, do laser removal in about 45 days.
Q8: Why is the eyebrow part burned by the soothing cream?
A8: The topical application of soothing ointment for too long will cause local skin burns, and then the metabolism of the epidermis will improve. During the repair period, dacronine ointment can be applied to the burned area. During this period, there will be a stage of skin darkening, which is normal.
Q9: How to deal with the eyebrow partial  burning for soothing cream?
A9: It is recommended that the tattoo artist apply medical petroleum jelly around the eyebrows and lips when applying the soothing cream. Vaseline has a strong airtightness to prevent the soothing cream from penetrating the skin.
Q10: What is the vertical needle down?
A10: This vertical means that our needle surface is perpendicular to the surface of the imitation leather and skin. It does not mean that the pen should be vertical, but the surface is perpendicular to the surface.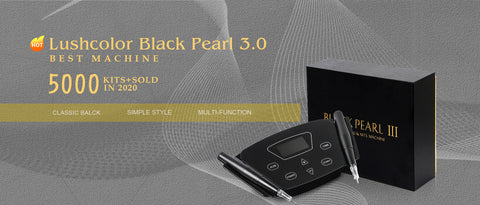 ---
この投稿をシェアする
---
---
---
2件のコメント